LESUNGEN, KONZERTE,
PARTIES UND VIELES MEHR
Klubhaus e.V., ein Verein, bei dem Veranstaltungen jeglicher Art von Studenten für Studenten ehrenamtlich organisiert werden.
VERANSTALTUNGEN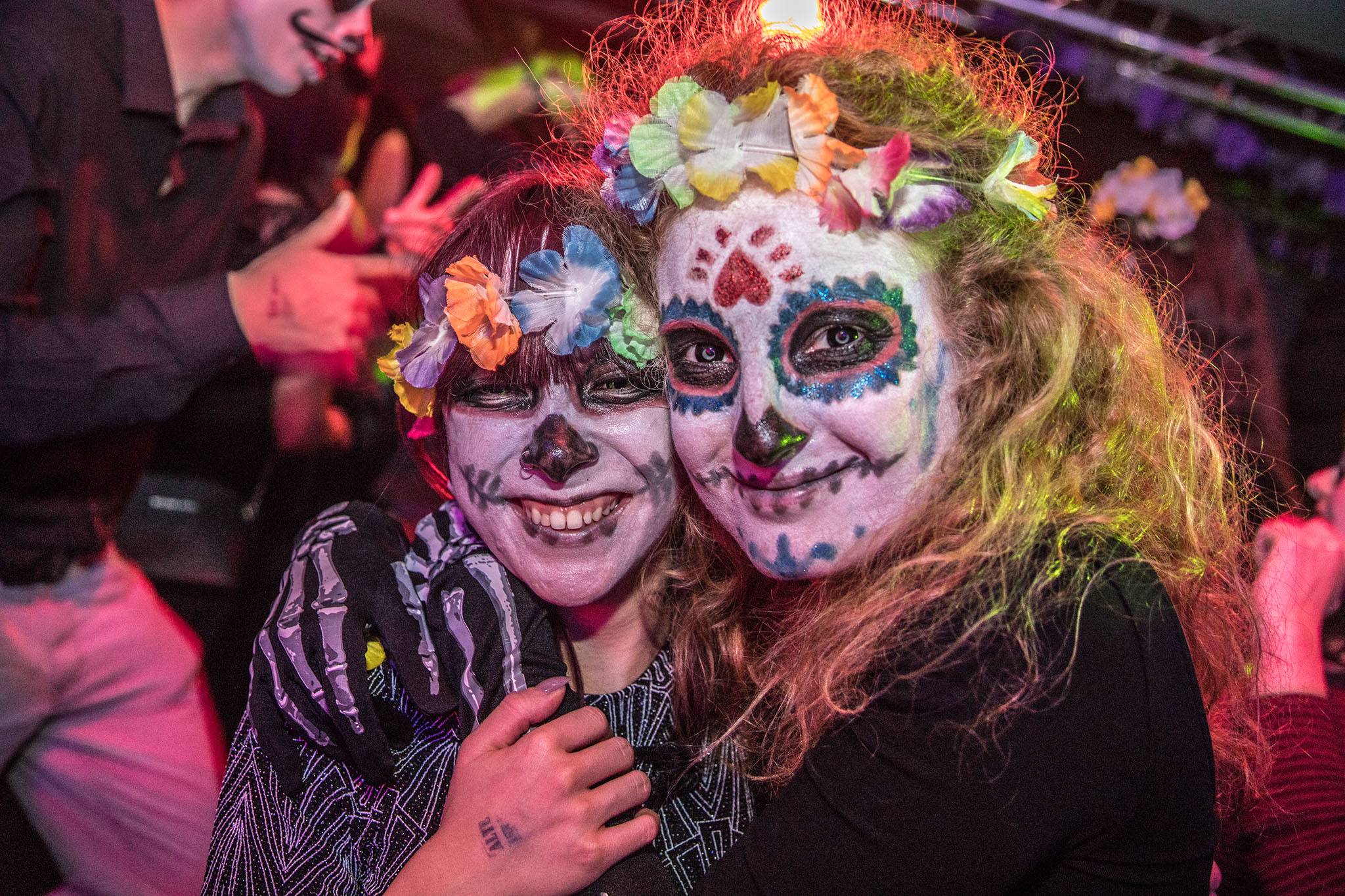 NEWS
NEWS
NEWS
NEWS
NEWS
NEWS
NEWS
NEWS
Ab 04.10.2022 immer von Montag bis Freitag ab 20 Uhr geöffnet!
Die Alte Mensa öffnet wieder!
Im Abgang könnt ihr endlich wieder ein kühles Bier oder frisch gemixte Cocktails in angenehmer Atmosphäre genießen.
Cocktail Happy Hour von 20-21 Uhr und von 23-24 Uhr! 1€ Rabatt auf alle Standardcocktails zu gewöhnlichen Barabenden.
Wir freuen uns, für euch im Wintersemester wieder von Montag bis Freitag ab 20 Uhr zu öffnen und hoffen auf schöne Abende, fernab von Studienstress und Handyempfang.
TUBAFcard – in der Alten Mensa einlösbar
Gönnt euch mit eurer TUBAFcard ein kühles Getränk mit euren neuen Kommilitonen!
Wir freuen uns, euch das Einlösen der TUBAFcard bei uns anzubieten.
Einfach für die Bezahlung die Karte vorweisen und Getränke abstauben.
Monatsbier –  Drunken Sailor India Pale Ale
Ab 05.01.2023 solange der Vorrat reicht.
Weigh the Anchor, Hoist the Sails… Meterhohe Wellen, peitschender Wind. Das war das Leben der englischen Seefahrer, die den Auftrag hatten, Bier in die indische Kolonie zu bringen. Nur unendlich viel Hopfen und ein hoher Alkoholgehalt machten es haltbar für die gefährliche Reise. Drunken Sailor IPA bringt das Abenteuer und den kräftigen Geschmack ins 21. Jahrhundert…
Ship Ahoy!
Brewmaster's Notes
Klassisches IPA, mit einmaliger Hopfenaromatik

Tasting
Vollmundig & Hopfenaromatisch. Tropische Früchte und Zitrusaromen, intensiv aber rund
– https://crewrepublic.de/produkt/drunken-sailor/
Alk. 6.4% vol. – Stammwürze 15% – IBU 58
Wir suchen dich – Barkeeper
Immer auf der Suche nach Barkeepern
Bessere dein Taschengeld auf und lern neues dazu!
Wir bieten 12€ Stundenlohn, Trinkgeld, eine flexible Dienstplanung.
Ihr könnt bei uns Bier zapfen, Cocktails mixen sowie Spaß und Teamgeist erleben.
Wir suchen dich – Interessierte für Veranstaltungstechnik
Der Klub hat aufgerüstet, nicht nur für Gäste, sondern auch für dich!
Wir haben hier einiges zu bieten, da ist für jeden was dabei. Unverbindlich und in Klub-Atmosphäre mit Profi-Equipment arbeiten und zusätzlich für jeden Veranstaltungseinsatz eine Aufwandsentschädigung von 50€ bekommen!
Wir arbeiten auf der Tontechnikseite mit TOP-Ausstattung und sing gerade noch am aufrüsten. Wir werden mit einer wunderbaren PA von L´Acoustics unsere Räumlichkeiten beschallen. Dazu stößt eine DiGiCo zu unserem MIDAS M32, alles voll Digitalisisert mit DANTE.
Bei der Lichttechnik steuern wir alles über unse GrandMA3-Konsole, einer der Marktführer aus Deutschland. Einwandfrei flexible Steuerung, ganz individuell programmierbar. Dazu besitzen wir eine vielzahl an verschiedenen Fixtures, von Moving Heads über Washer bis hin zu Blindern ist alles dabei. Lass deiner Kreativität freien Lauf!